Posted on October 3, 2012 – Written by Chris Kasten
We're only about two weeks into the autumn season and the Big Santa Anita Canyon is giving us all kinds of hints of change.  When you hike by cabin #23, just above Roberts' Camp, you'll see an expanse of yellow-tan bay leaves all around the place.  If it's later in the day, the scene seems to create a warm glow of its' own.  Many maple leaves are on the ground as well, due especially to the extreme dryness of the soils.  Many of the plants here are members of the chaparral plant community, drought tolerant to say the least.  Just go a short distance upslope from any stream bottom and you're quickly in a world of prolonged heat and dryness, especially on south and west facing slopes.  Pictured here are three examples of plants commonly found along our trails that radiate out of Chantry Flats.  Chamise, poison oak and buckwheat have been transitioning into their fall colors for a month or more.  If you're bouldering down among the lower reaches of Big Santa Anita's East Fork, the stream channel is choked with the delicate, crisp leaves where water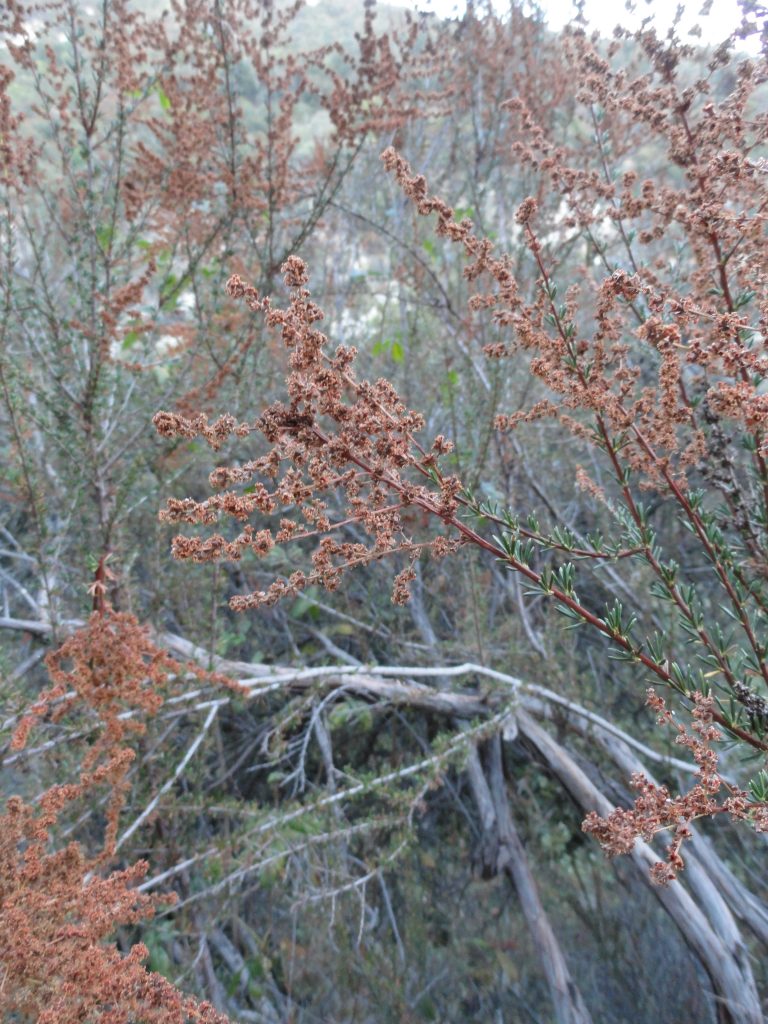 hasn't ran in months.  When a tree squirrel runs and jumps through this scene, it can startle you with thoughts of bears and deer ambling along.
The water flowing over Slider Rock is a narrow, slick thread of stream.  The creeks that still flow are only a whisper of their former selves.  Hiking along, even in the evenings, there's hardly any stream sound at all.  Once in awhile you'll hear a deep gurgling of water in nocturnal hollows, reminding you that our stream's well and alive.  That this has happened before, perhaps thousands and thousands of autumns past.
In the weekend mornings, as droves of hikers and mountain bikers make their way up and down the main canyon, watch the talc-like dust hang in the sunlit air above and about the trail.  Motes of thick gold light illuminate and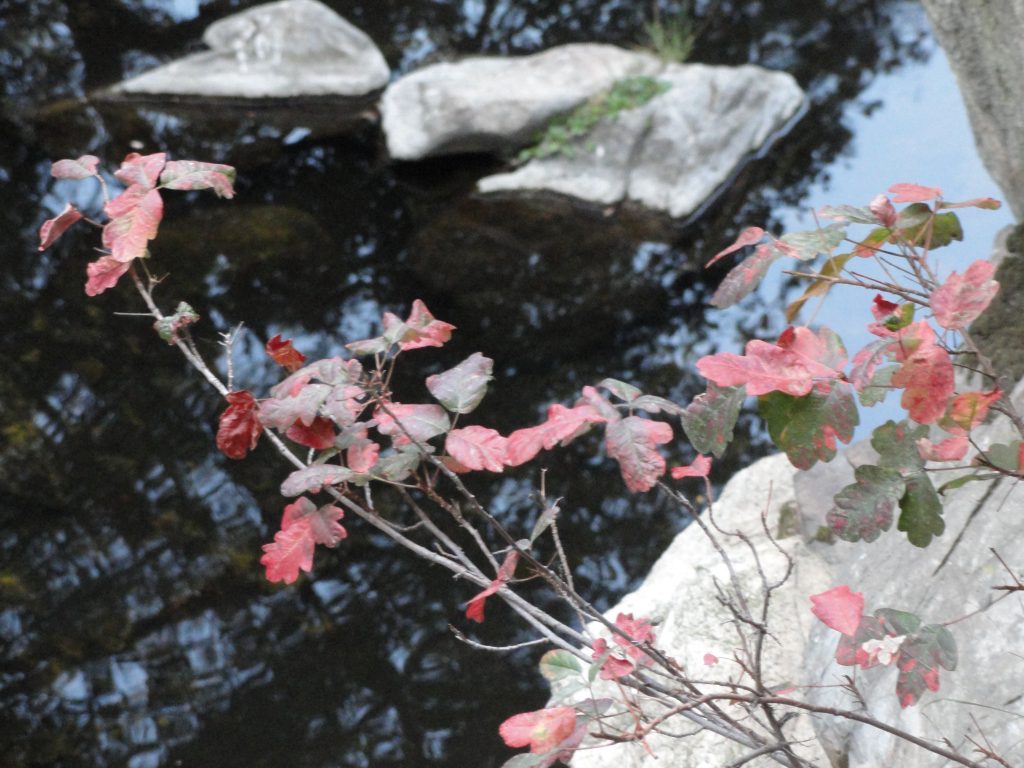 hold still in your mind the hanging dust particles that surround the hikers moving past.  Ivy leaves and blackberry bushes are covered in the dull patina of trail dust.  There's only one solution for this scene…. and it's coming soon I hope.  I gave up long ago forecasting the likelihood of a dry or wet winter on its' way.  Big acorns, little acorns or no acorns at all make no difference to me.  So, no guesses here.  Yet, I can hope for the quenching drink of early winter rains.   There's even room for the dreams of thick snows blanketing the dark, hidden slopes of the upper reaches of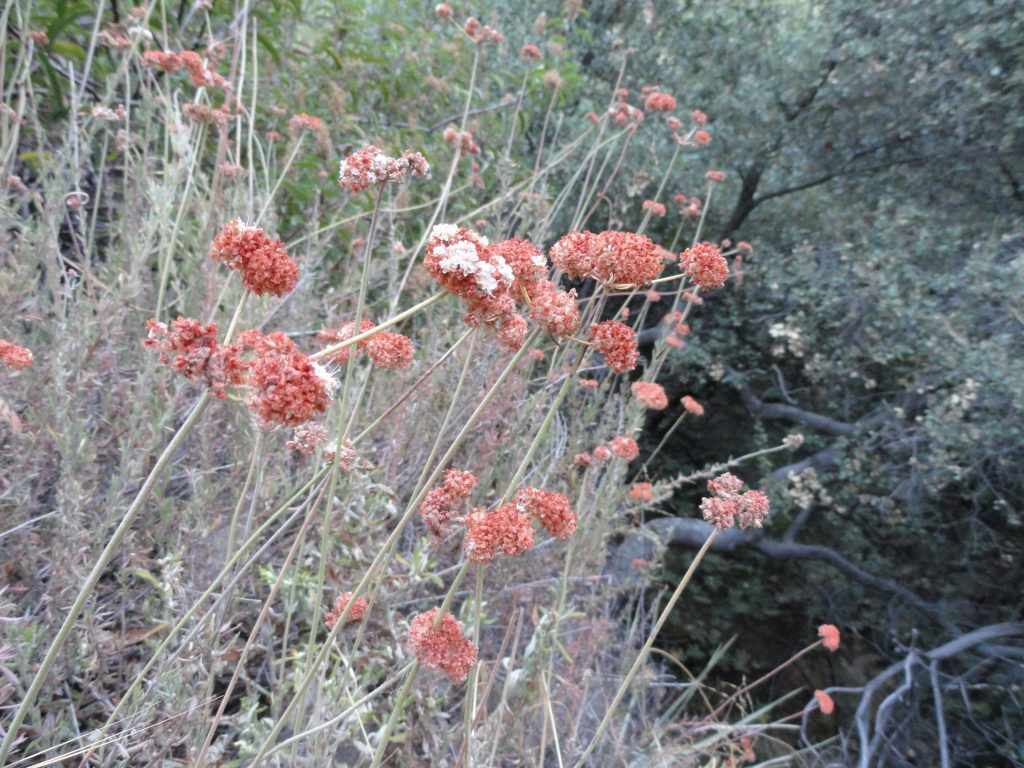 the Winter Creek and Big Santa Anita Canyons.
There are no Santa Ana winds gusting quite, yet….  They're on their way.  For now, we'll live in the still hush, the holding pattern, until the winds and rains come.