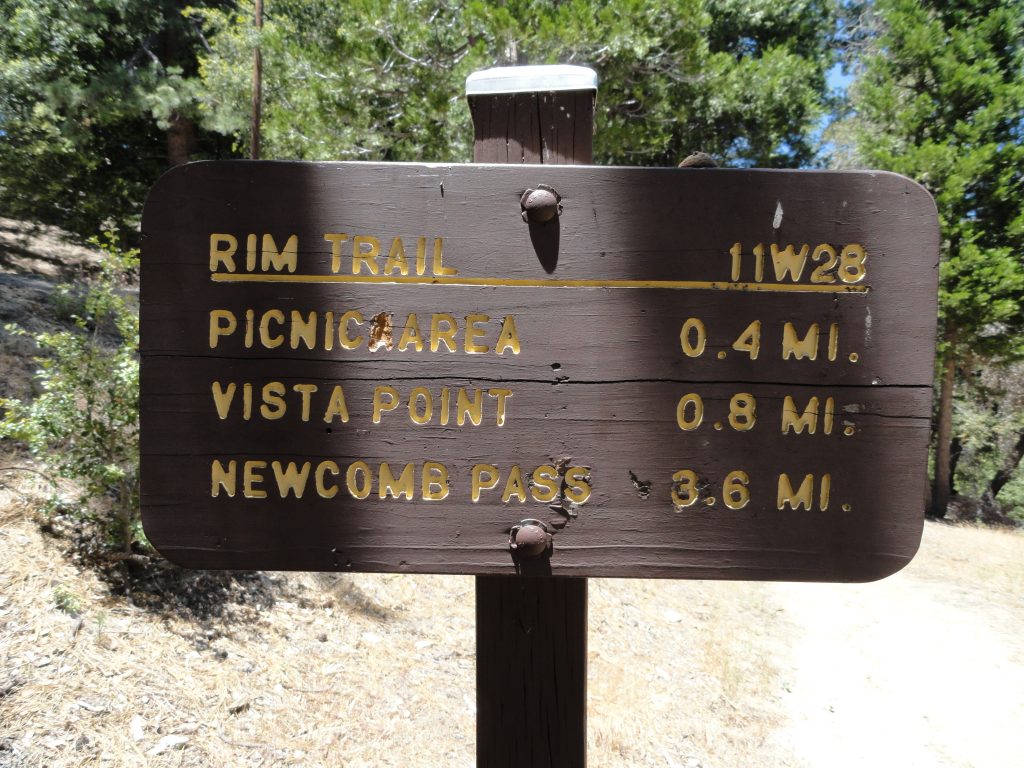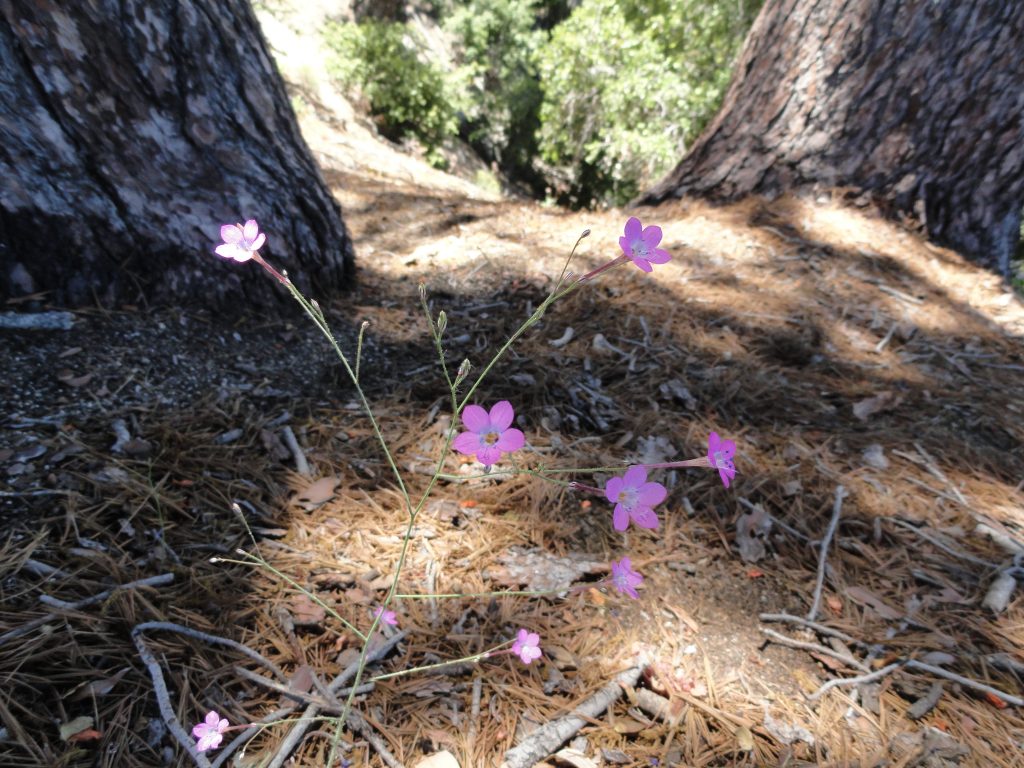 Last week I hiked the upper section of the Rim Trail, just below the summit of Mt. Wilson.  As for its' connection to other Chantry Flats trails, the solitude and peace that you will experience here is unforgettable.The day was warm and bright, as it should be at this elevation of 5,700′ in the month of June.  I expected the deer flies and black flies to be swarming, as they were the previous weekend, yet to my surprise there were hardly any!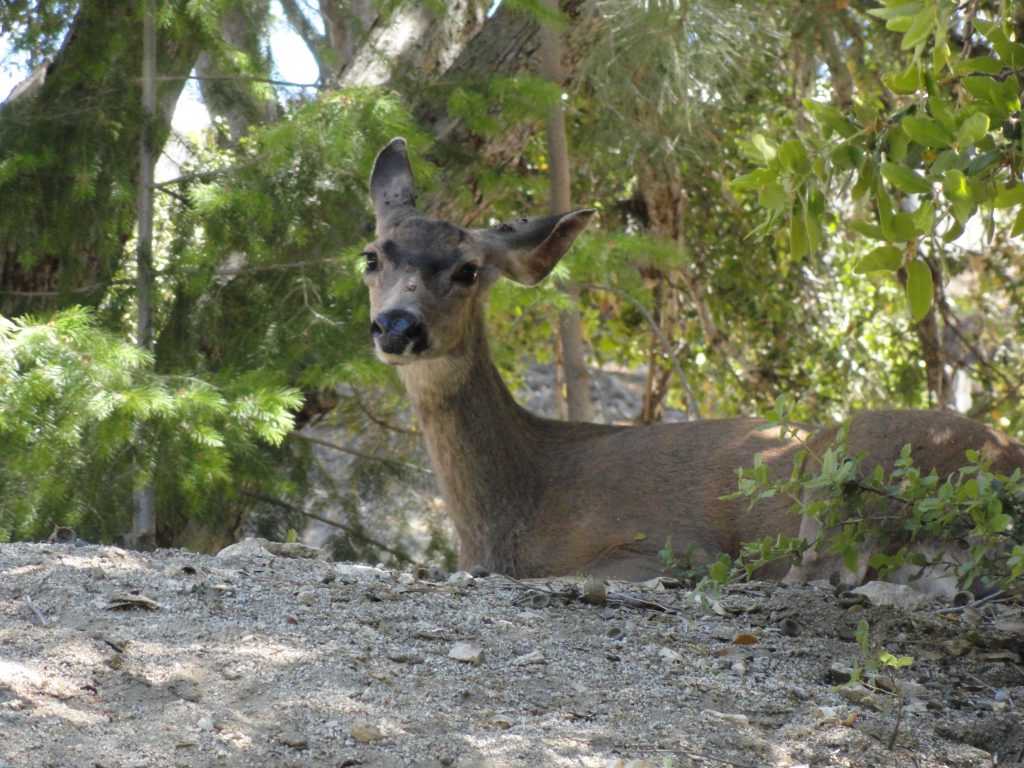 The Rim Trail is just over 3 1/2 miles in length and connects the summit of Mt. Wilson with Newcomb Pass to the east.  With Newcomb Pass being 4,115′ in elevation, the elevation difference between the two points is about 1,600′.  The grade is fairly mild and the route follows forested north facing slopes just below the ridge that separates the upper Big Santa Anita Canyon from the West Fork of the San Gabriel River.  While on the Rim Trail, you'll pass through miles of miles of shady oak forests intermixed with ferns and Big Cone Spruce.  Near the summit, the trail takes on an almost "Sierra-like" appearance with black (mica) and white (quartz) speckled granite outcroppings, views toward the San Gabriel mountain high country peaks and the occasional stately sugar pines with their bunches of narrow and sap dripping cones.   Feel the cooling, dry breezes that brush over the ridge top.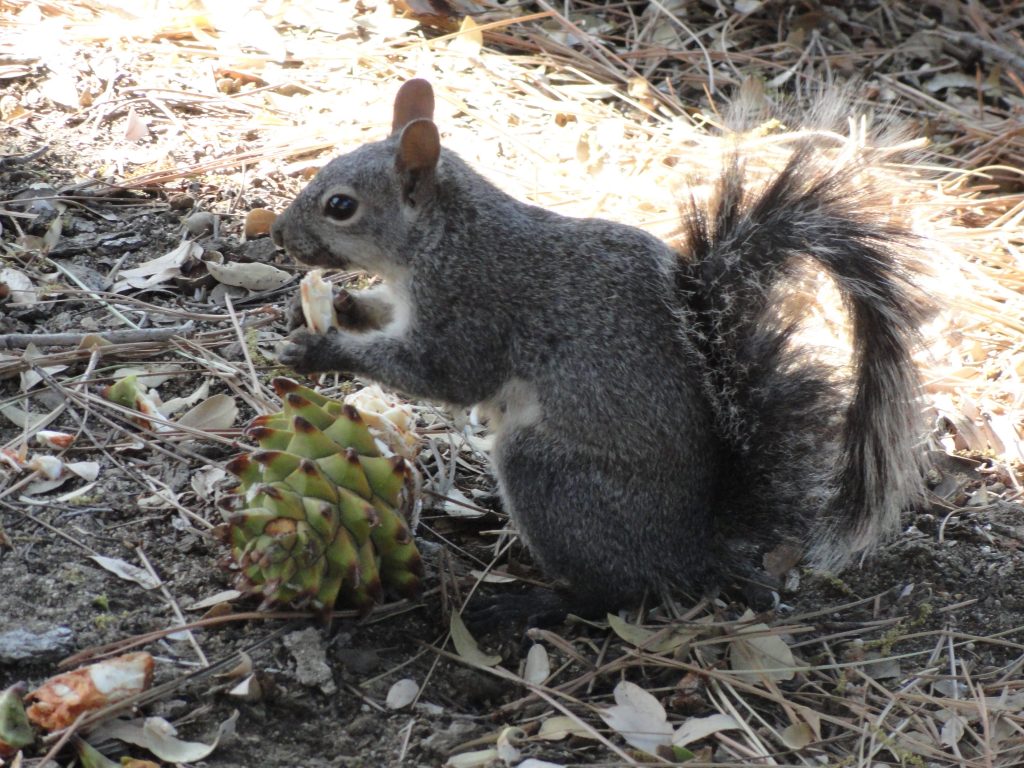 Spring, summer and fall are the times to make the Rim Trail a part of your hike.  In the winter, lingering ice patches cling to the precipitous north facing slopes above steep chutes that drop down into the West Fork.  The chance for an accident, especially toward the summit is possible without the proper footwear and ice axe.   There have been fatalities as well, so reconsider taking this trail between December and March, unless you're well-prepared.  Every location in the Angeles National Forest has its' shadow side,  so plan accordingly.
If you're looking for relative solitude, great views, or a chance at spotting wildlife; then this trail's for you.