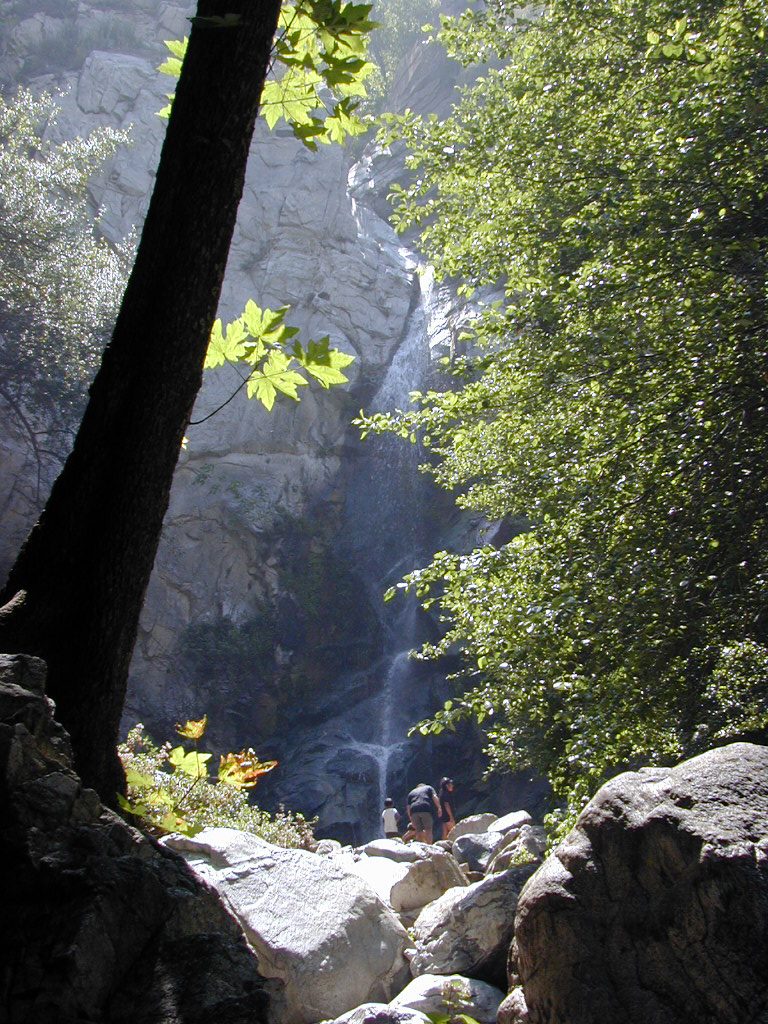 The pdf of the Trails of Big Santa Anita Canyon Map can now be downloaded from canyon cartography.com!  This image has a resolution of 300 dpi.  It sells for $1.99 and is compatible with all Apple IOS  phones and I Pads.  This is a great time to get out and experience the beauty of our front country canyons. Both Sturtevant and Hermit Falls continue to flow amidst the autumn colors of canyon maples.  If you're looking at hiking, running or biking up at Chantry Flats, this map will provide you with an uncluttered, easy-to-follow image that contains local place names, trail junctions, distances, elevations,  locations of restrooms, campgrounds and more.
If you're looking for a paper map, this same map sells for $4.95 + tax and ships to you for free.
Please remember to see the HIKES page at www.canyoncartography.com.   This map, whether in the paper or pdf form is designed to be viewed in conjunction with the HIKES page.