Yesterday, I headed up Heath Creek and got a quick snowshoe in to the upper gate.  Only went about a mile up from Thrush Rd.  However, it's about 460′ of gain.  It's been so long since we've had this kind of snow.  Forgot how much of a chug it would be with snowshoes on – ha!   Good times.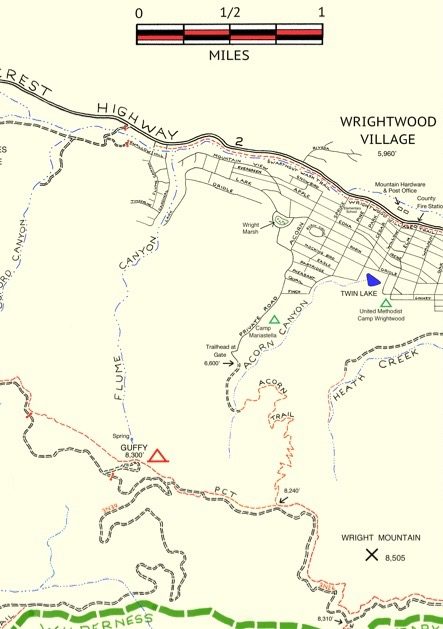 Elevation Gain / Loss:
From the lower gate (just above Thrush Rd.) to upper gate = 460′.       The elevation on Thrush Rd. at spot where you walk up the beginning of levee road is 5,840′.   This gain takes place in approximately one mile along the levee road located on west side of Heath Creek.   Elevation of upper gate is 6,300′.
If you have time, keep on going past the upper gate.  Soon you'll encounter some sawn log benches placed in a square configuration.   Keep going further up along the stream bed on the old, steeply rutted jeep road which is in places barely a trace.  It's steeper going now than it was on the levee road between the two gates.
From upper gate to top end of old jeep road (abandoned)    =400′.  The top end of old road is where two canyons come together. There's a forested canyon on the left side and small stream running between jagged walls on the right.  The elevation here is 6,700′.     Look for the little framework of limbs that have been lashed to some upright hand-hewn cedar poles.