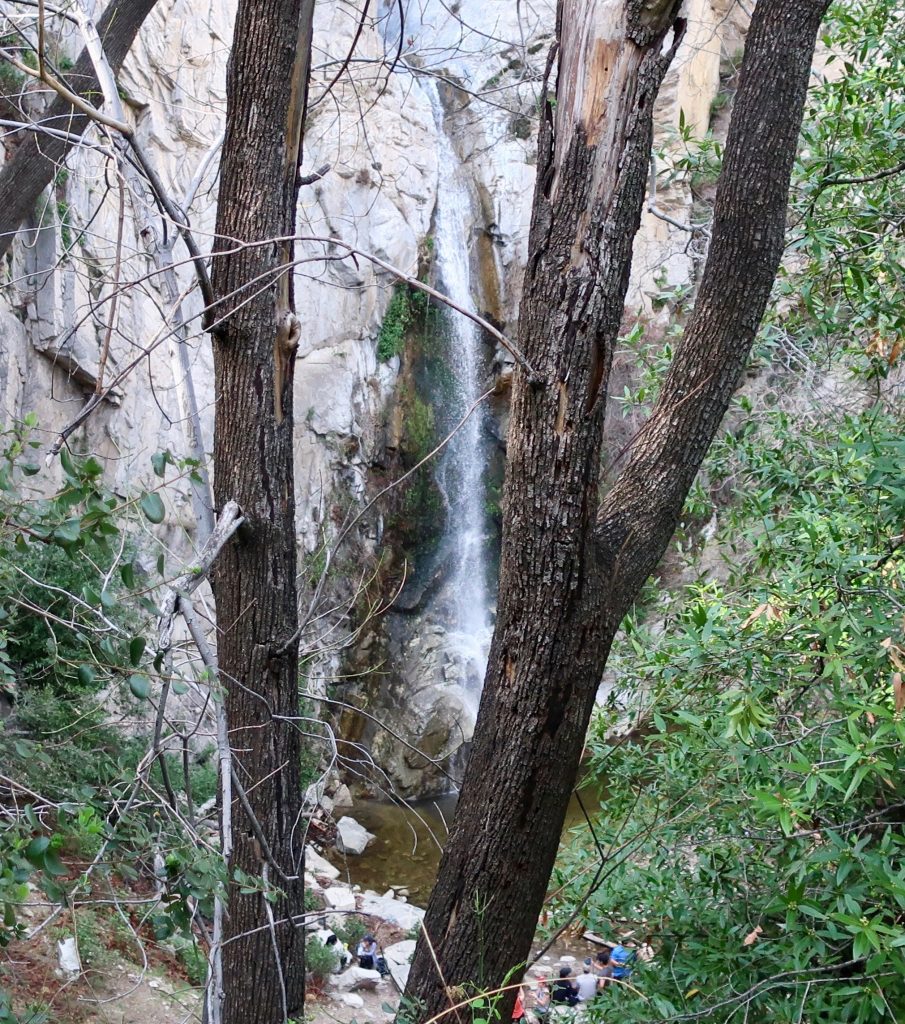 Big Santa Anita Creek comes alive after recent storms.  55′ high Sturtevant Falls is back in its' former glory as well!   As we all know, years of drought have taken their toll throughout the southwest, especially in the myriad of canyons throughout the mountains of Southern California.
Joanie and I discovered 9.57″ of rain in our gauge at Fern Lodge on January 18th.  Several storms, back to back, have made a huge difference in the appearance of not only the Big Santa Anita creek, but all the rest of the front country streams in the Angeles.   A week later, we hiked up and past Sturtevant Falls where we took these two photos.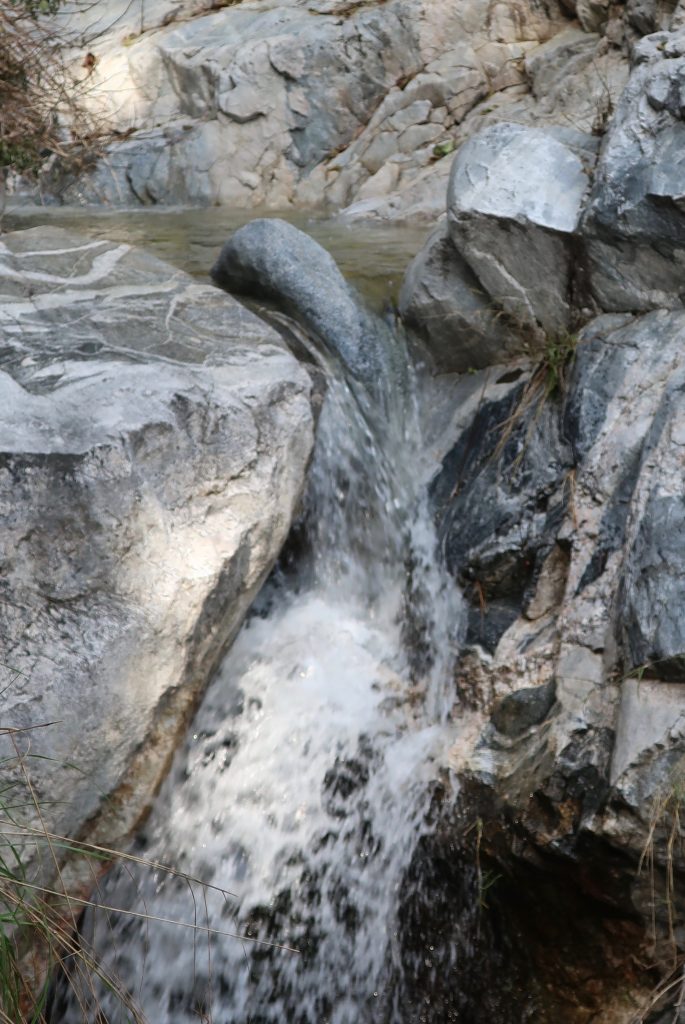 As of today, February 10th, a lot more rain has fallen.  The stream beds have been scoured of the dark organic mat that's built up for years.  This has left bright, colorful sands and rocks under the clear waters.  Beautiful.