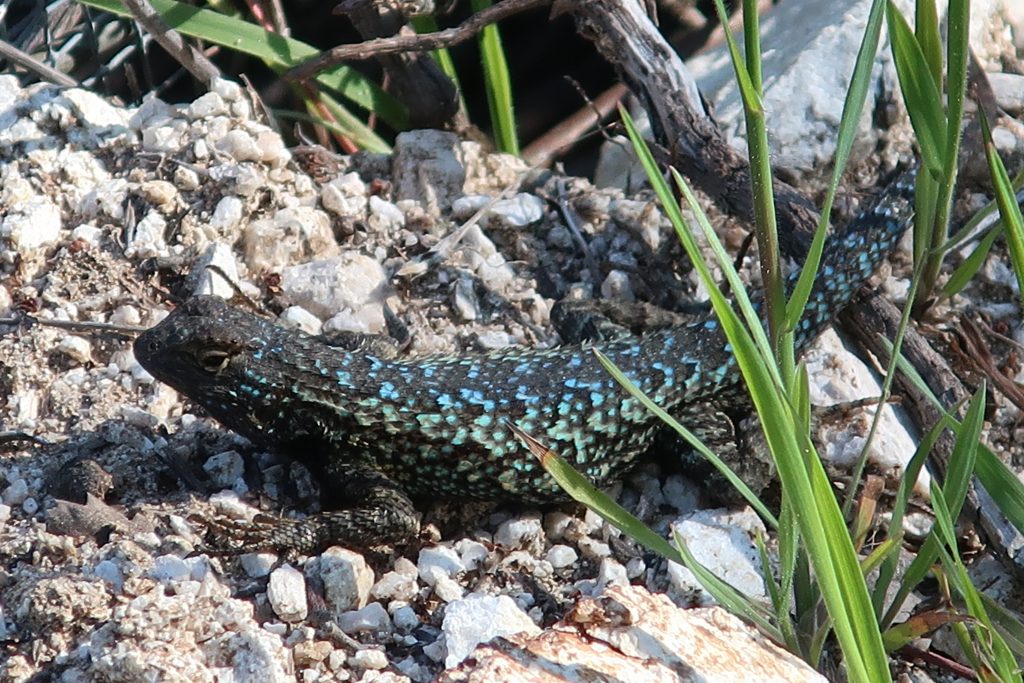 A beautiful fence lizard basks in the gentle warmth of early Spring at Tin Can Point.   See inset of the Chantry Flat – Mt. Wilson Trails map, below, to see where this point is.  As of this writing,  a cold wet pacific storm is dropping nearly six days of chilly rain and snow in much of the San Gabriel mountains.  Big Santa Anita Canyon dam has received over 5 1/2″ of rain in the last week.  Something I just learned recently about these Western Fence lizards is that their populations have the effect of reducing the incidence of Lyme's disease in the ticks that live in the chaparral,  such as found covering much of the slopes of the Big Santa Anita Canyon!  Apparently, a protein in the lizard's blood kills the bacterium in the tick's gut, which is good news for hikers and even their dogs during the spring and autumn months.
Like most reptiles, Western Fence lizards hibernate, at least for a little while each winter throughout their habitats which are wide-spread throughout California.  As for food, these lizards eat spiders and various insects such as mosquitos, beetles and grasshoppers.   The females lay several small clutches of eggs (3-17) in the spring, the young emerging in the summer.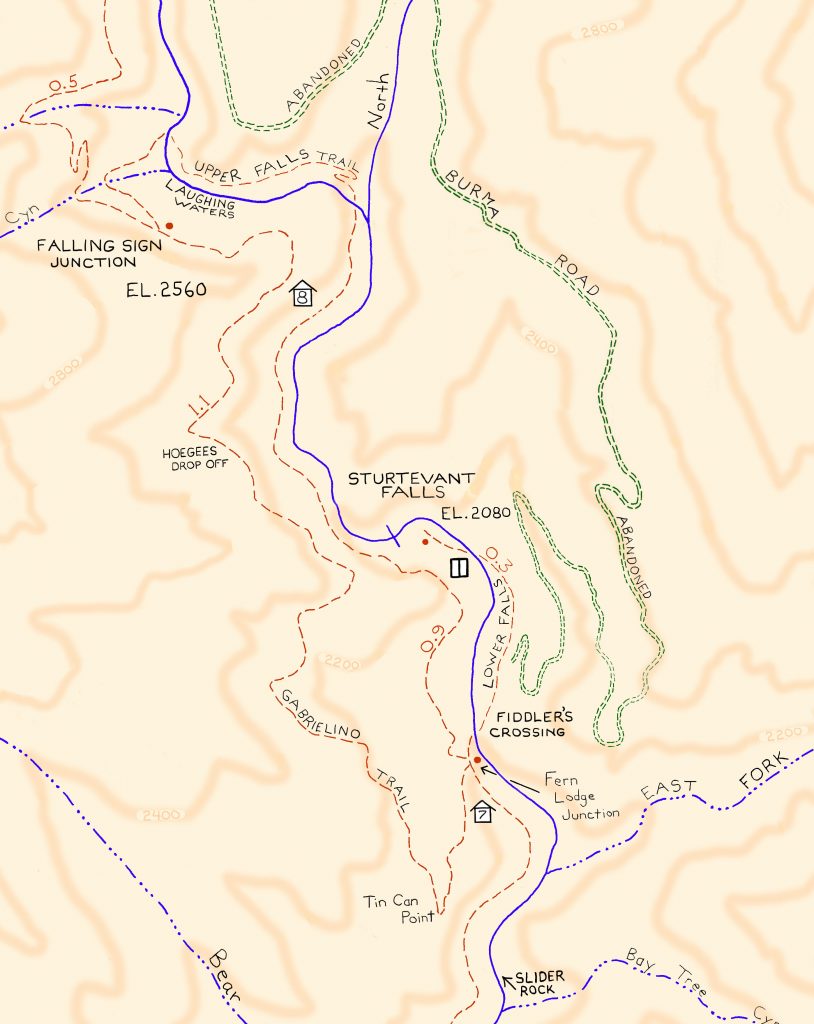 On your next hike out from Chantry Flats, watch for for lizards flitting about on the trails and sunning themselves on the myriad stretches of rock.  As for the various types of reptiles to be found in the Big Santa Anita, Western Fence lizards are abundant and deserve a place in the sun!
source:  Wikipedia, Western Fence lizards